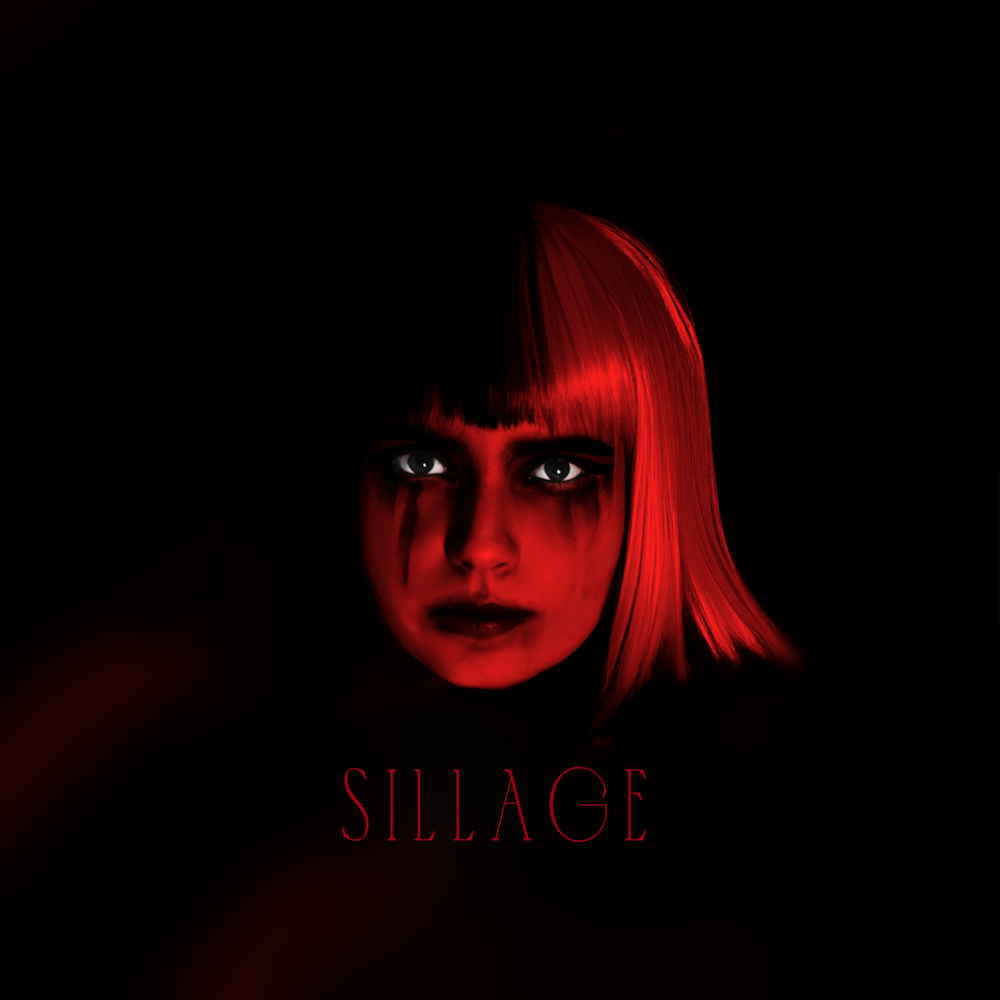 La scelta del francese é ammaliante…
Noi uomini maturi ci ricordiamo di una sedicenne (o sedicente sedicenne) Vanessa Paradis, mentre gli uomini maturi di allora ricorderebbero invece 'Je t'aime… moi non plus' di Jane Birkin. Passando su un piano piú 'intellettuale', valuterei questa artista su un'estetica simile a certi Röyksopp anni '90 agli esordi. Siamo comunque nel campo dell'elettronica con quel pizzico di sperimentazione 'dark' che ne definisce il gusto.
L'autrice stessa, si definisce Space Pop…definizione pericolosa e magari già presa da altri (molti altri) ma l'influenza psytrance mi fa ben sperare, poiché é un genere raro nel panorama indie….
Il rolling bass infatti si fa attendere, ma diventa protagonista e supporta i sospiri di Marina C in modo deciso, cosí come l'armonia classicheggiante del brano, calcata su quel pop francese anni '60 tipo 'L' amour est bleu' di Vicky Leandro. Poco psytrance in realtà, ma abbastanza cool e sofisticato. La voce molto avanti nel mix ci porta ad una certa intimità con il brano che non vedrei adatto ad un dancefloor, ma ad un ascolto piú raccolto. Fa da cornice la storia d'amore tossica e disperata dalla quale la protagonista ha difficoltà a staccarsi.
Marina C é un'artista di origine greca, molto attiva nel campo della musica elettronica, con album in studio in uscita tra 2023 e 24 con il progetto Maze Cricket e svariate collaborazioni nel campo della musica elettronica.
Il video é stato invece realizzato da Danyor Nevsta, greco con studi di Belle Arti a Palermo (e la Sicilia ritorna!) e lavori di regia in Grecia.
Interessante come a distanza di kilometri, nel Michigan l'artista Synthia Looper (che abbiamo recensito qui su System Failure) offra un mood sonoro simile.
Mostri alieni, oscurità e il nastro in seta che si svolge dal braccio della protagonista, metafora del legame tossico che si scioglie dolorosamente, sono ricorrenti nel video.
Un singolo dark, di fruizione non immediata per i neofiti, di sicuro un progetto con un'identità propria e ben definita.
A cura di Riki Abi.
MAZE CRICKET social media links:
https://www.instagram.com/maze_cricket/
https://www.facebook.com/mazecricket/
https://twitter.com/MazeCricket
english version:
The choice of French is bewitching…
We mature men remember a sixteen-year-old (or self-styled sixteen-year-old) Vanessa Paradis, while the mature men of that time would instead remember Jane Birkin's 'Je t'aime… moi non plus'. Passing on a more 'intellectual' level, I would evaluate this artist on an aesthetic similar to certain early 90s Röyksopp. However, we are in the field of electronics with that pinch of 'dark' experimentation that defines its taste.
The author herself defines herself as Space Pop … a dangerous definition and perhaps already taken by others (many others) but the psytrance influence bodes well for me, since it is a rare genre in the indie scene ….
In fact, the rolling bass takes some time to wait, but becomes the protagonist and supports Marina C's sighs in a decisive way, as well as the classical harmony of the song, based on that 60s French pop like 'L' amour est bleu' by Vicky Leandro . Little psytrance actually, but quite cool and sophisticated. The voice very forward in the mix brings us to a certain intimacy with the song that I wouldn't see suitable for a dancefloor, but for a more intimate listening. The toxic and desperate love story from which the protagonist has difficulty detaching is the setting.
Marina C is an artist of Greek origin, very active in the field of electronic music, with studio albums coming out between 2023 and 24 with the Maze Cricket project and various collaborations in the field of electronic music.
The video was instead made by Danyor Nevsta, a Bulgarian with Fine Arts studies in Palermo (and Sicily returns!) and directing work in Greece.
Interesting how miles away, in Michigan the artist Synthia Looper (who we reviewed here on System Failure) offers a similar sound mood.
Alien monsters, darkness and the silk ribbon that unwinds from the protagonist's arm, a metaphor for the toxic bond that painfully dissolves, are recurrent in the video.
A single dark, not to be used immediately for newbies, certainly a project with its own well-defined identity.
MAZE CRICKET social media links:
https://www.instagram.com/maze_cricket/
https://www.facebook.com/mazecricket/