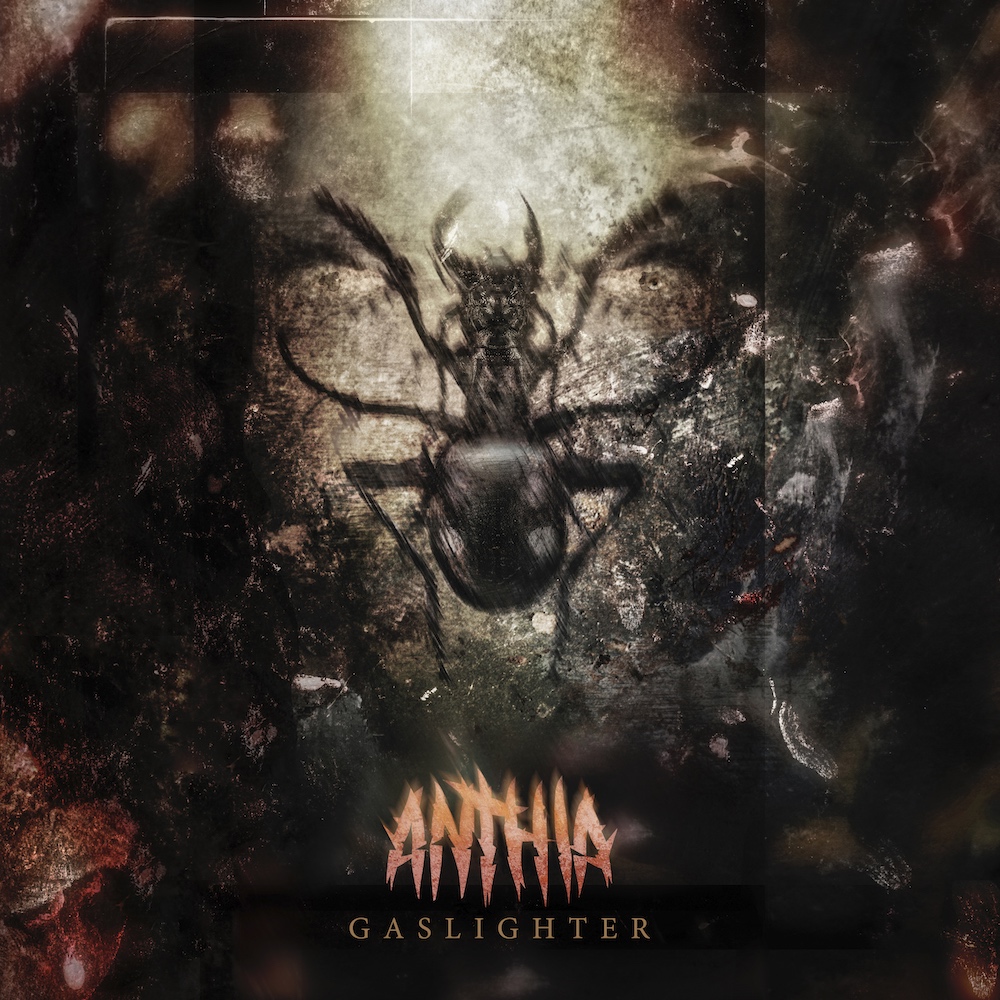 L'album comincia con l'intro "Infancy", tanto oscuro e tenebroso. Poi arriva la title-track "Gaslighter" con questa ritmica convulsa. Serg è una forza della natura come lead vocalist. I cambi di ritmo conferiscono alla canzone tanto dinamismo. Molto ben assestati i refrain per un songwriting davvero tanto buono. Un progressive death metal di discreta fattura, come non dirlo.
Segue "Flabbergast" e qui le chirarre ringhianti scandiscono l'incedere della canzone. Poi arriva un blast beat corposo ed un riffing al fulmicotone. Il chorus catalizza tanta attenzione. Il solo di chitarra è strepitoso. Poi altre variazioni che rendono la canzone tanto stimolante. "Anthia", il pezzo seguente, è presente su Youtube con un video.
Degli archi introducono la canzone poi un climax pazzesco con riff pesanti come martellate. I versi ripetuti suscitano un grande appeal. C'è anche un passaggio tanto melodico verso la fine della canzone. Che esplosione sonora nel finale!
Ecco "The origin of species" con le sue fiammate tanto melodiche e potenti allo stesso tempo. Qui come altrove il songwriting è tanto composito. Non mancano orchestrazioni sparse in vari punti del disco. Anche qui solo strepitoso di chitarra. "Chairborne" è un pezzo con un esordio che non da scampo come pure il blast beat successivo. Katharina Kurschat interviene nel pezzo portando anche il cantato femminile. Qui i refrain sono proprio magnetici.
Segue "Samedi" con questo piccolo intro orientaleggiante. Mi è piaciuto molto il passaggio con il piano ad interrompere l'incedere della canzone. Qua e là ascoltando questa band mi viene da pensare a Vintersea, band americana progressive metal ma pure ad Arch Enemy.
E poi arriva "Procrastination". In questa canzone il riffing iniziale e proprio indovinato. Si ripete anche successivamente nella canzone. Il solo di chitarra arriva a rendere il tutto ancora più sontuoso. Non manca pure qualche inserto electro. "Exaltation" si contraddistingue per una batteria killer. Con "Prayer" termina l'album, un pezzo solenne ed austero allo stesso tempo. Katharina Kurschat interviene anche in questa canzone su delle frasi di chitarra. Pezzo molto evocativo questo "Prayer"…
"Gaslighter" è un album sfarzoso, un album pieno di sorprese per un ascoltatore avido di stimoli. Il songwriting ben congegnato è il pezzo forte di questa band insieme ad un cantato spesso fulminante insieme alla ritmica. I soli di chitarra disseminati nell'album rendono anche conto di una tecnica ragguardevole. Buone pure le parti melodiche e le orchestrazioni presenti nel disco che conferiscono un tono aulico.
web links:
Bandcamp:
https://anthia.bandcamp.com/
Youtube:
https://www.youtube.com/channel/UCl1bnr04FXG1TZtvsh8Meog
Facebook:
https://www.facebook.com/anthiaofficial/
Instagram:
https://www.instagram.com/anthia.metal/
English version:
The album begins with the intro "Infancy", so dark and gloomy. Then comes the title track "Gaslighter" with this frantic rhythm. Serg is a force of nature as a lead vocalist. The rhythm changes give the song a lot of dynamism. The refrains are very well arranged for a really good songwriting. A progressive death metal of discreet workmanship, how can we not say it.
"Flabbergast" follows and here the snarling chirares mark the pace of the song. Then comes a full-bodied blast beat and a lightning-fast riffing. The chorus attracts a lot of attention. The guitar solo is amazing. Then other variations that make the song so stimulating. "Anthia", the following piece, is present on Youtube with a video.
Strings introduce the song then a crazy climax with heavy riffs as hammered. The repeated lines arouse a great appeal. There is also a very melodic passage towards the end of the song. What a sonic explosion in the end!
Here is "The origin of species" with its flames so melodic and powerful at the same time. Here as elsewhere, the songwriting is so composite. There is no shortage of orchestrations scattered in various points of the disc. Here, too, only amazing guitar. "Chairborne" is a song with a debut that doesn't give a chance as well as the following blast beat. Katharina Kurschat intervenes in the piece bringing also the female singing. Here the refrains are just magnetic.
"Samedi" follows with this little oriental-style intro. I really liked the passage with the piano to interrupt the progress of the song. Here and there listening to this band I think of Vintersea, an American progressive metal band but also of Arch Enemy.
And then comes "Procrastination". In this song, the initial riffing is just right. It is also repeated later in the song. The guitar solo makes everything even more sumptuous. There are also some electro inserts. "Exaltation" is characterized by a killer battery. With "Prayer" ends the album, a piece solemn and austere at the same time. Katharina Kurschat also intervenes in this song on some guitar phrases. Very evocative piece this "Prayer" …
"Gaslighter" is a glitzy album, an album full of surprises for an eager listener of stimuli. Well thought out songwriting is the strong point of this band along with an often fulminating singing along with rhythmics. The guitar solos scattered throughout the album also account for a remarkable technique. Also good are the melodic parts and the orchestrations present in the disc which give it a courtly tone.
web links:
Bandcamp:
https://anthia.bandcamp.com/
Youtube:
https://www.youtube.com/channel/UCl1bnr04FXG1TZtvsh8Meog
Facebook:
https://www.facebook.com/anthiaofficial/
Instagram:
https://www.instagram.com/anthia.metal/