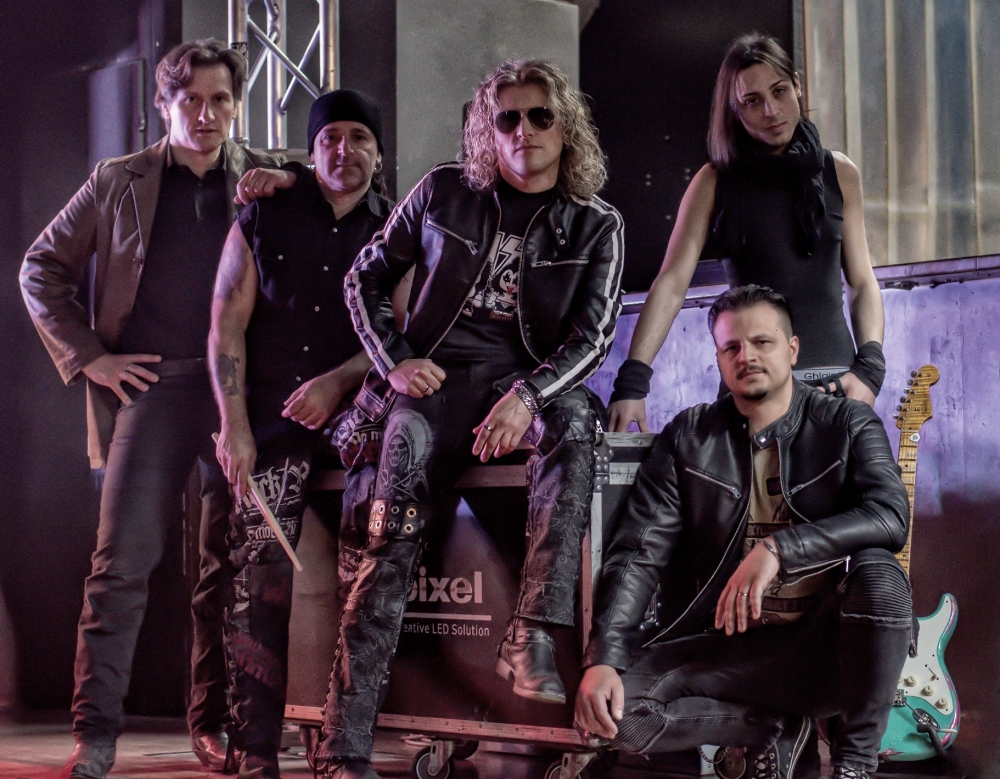 Wheels Of Fire: il lyric video di "Tonight Belongs To You"
Art Of Melody Music & Burning Minds Music Group sono lieti di annunciare il rilascio del lyric video di "Tonight Belongs To You", creato da Yellow Bang Studio. Si tratta del secondo singolo ufficiale tratto da "Begin Again", nuovo studio album dei melodic rocker Italiani Wheels Of Fire, in uscita domani, 7 Giugno 2019, e disponibile sia in CD che in tutte le piattaforme digitali.
"Begin Again" è stato mixato e masterizzato da Roberto Priori), mentre cover del CD e grafiche sono state create da Aeglos Art (Airbound, Raintimes, Michael Kratz, Firmo, Alchemy), che ha incluso nelle stesse uno scatto fotografico di Shoot To Kill. A completare questo accattivante package, sono state aggiunte nel booklet delle interessanti liner notes introduttive, scritte da Marco Aimasso (Metal.it). La pubblicazione verrà celebrata con una grande festa dal vivo Sabato, 8 Giugno 2019, al Dedolor Music Headquarter (Rovellasca, CO), in occasione della seconda attesa edizione del "Rock Temple Festival".
Album tracklist:
01. Scratch That Bitch
02. Lift Me Up
03. Tonight Belongs To You
04. Done For The Day
05. For You
06. Keep Me Close
07. Heart Of Stone
08. You'll Never Be Lonely Again
09. Another Step In The Dark
10. Call My Name
11. Can't Stand It
12. Wheels Of Fire (Bonus Track Europea)
Line-up:
Davide "Dave Rox" Barbieri: Voce
Stefano Zeni: Chitarra
Federico De Biase: Tastiere
Marcello Suzzani: Basso
Fabrizio Uccellini: Batteria
Ospiti:
Gianluca Ferro: Guitar Solo
Ivan Ciccarelli: Percussioni
Susanna Pellegrini: Backing Vocals
Maryan: Backing Vocals
Marcello Spera: Backing Vocals
Matteo Liberati: Backing Vocals
Web/Social Links:
www.facebook.com/wheelsoffireband
www.instagram.com/wheels_of_fire_official
www.facebook.com/artofmelodymusic
www.burningmindsgroup.com/art-of-melody-music