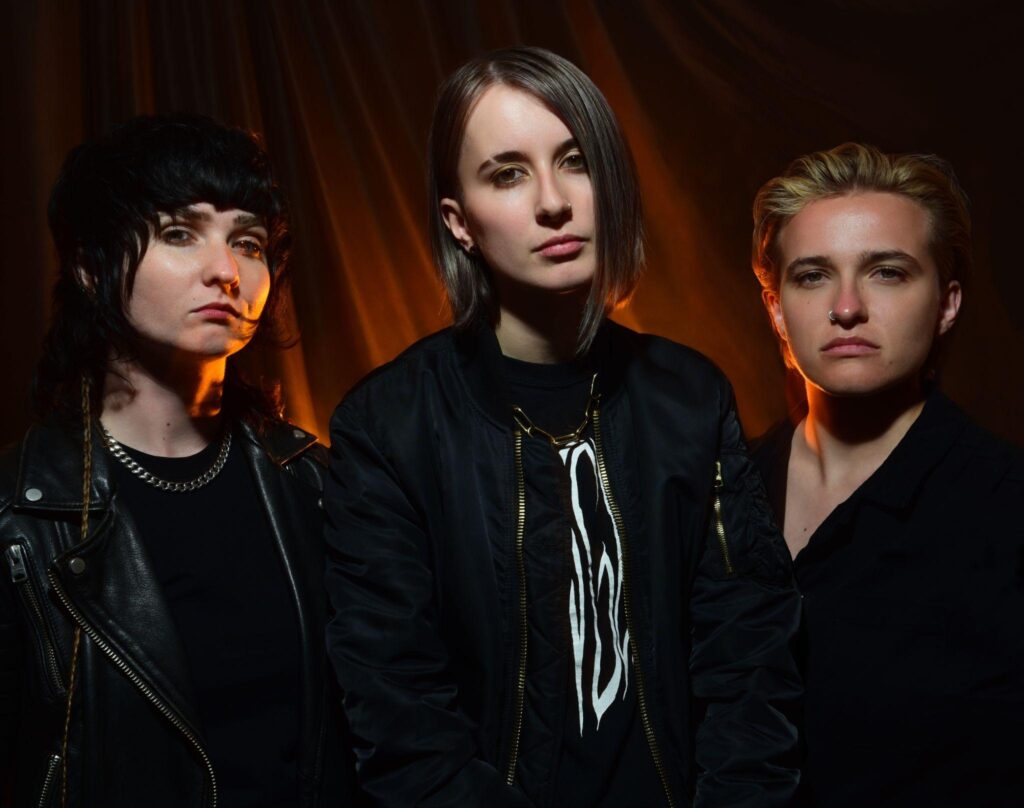 La metal band Three Times Royal ha pubblicato "Do You Know What It's Like?"
Three Times Royal è un gruppo hard rock multinazionale con sede a Los Angeles, in California.
Three Times Royal è stato ispirato dall'hard reset del 2021. Creano un'esperienza catartica di un passato a scacchi e storie soddisfacenti di femme fatales. Il progetto è caratterizzato da screams agghiaccianti, forti melodie pop, fresche vibes e strumentali potenti.
"Do You Know What It's Like?" parla di essere assorbito da un mostro interno. Il singolo esprime una visione ponginet dell'abuso di sostanze. Il soggetto lotta tra l'essere un cattivo e l'essere una vittima della propria storia. Chi aiuterà a salvare lo slancio emotivo di un tossicodipendente che sta annegando? "Do You Know What It's Like?"
"La morte non è la più grande perdita della vita. La perdita più grande è ciò che muore dentro di noi mentre viviamo". – Norman Cousins
Recensione del singolo:
Iris Goessens subito prende la scena con i suoi screams su questi riff tanto groove metal. Poi ci sono degli inserti electro che arricchiscono il sound. Poi arriva il chorus con il cantato in clean per suscitare tanto appeal. Ancora altra strofa ed ancora un chorus. Ecco che arriva il bridge/breakdown, tanto violento. E la canzone finisce con chorus e con altri suoni electro.
Una canzone tra metalcore e gothic metal, una canzone che sfodera un grande appeal grazie al carisma di Iris.
Come sound mi sembra di ascoltare una sorta di mix tra certi Infected Rain, i Lacuna Coil degli anni recenti e la passata band di Iris ossia gli Spoil Engine.
Three Times Royal sembra aver trovato subito il suo stile, già al singolo di debutto…il futuro sembra radioso per questa band…!!
Biografia:
La vocalist Iris Goessens ha avuto successo in Europa occidentale per il suo lavoro con la band Spoil Engine. È stata elogiata dai media per la sua gamma di screams e l'eccitante presenza sul palco.
La bassista Mayson Ivy è cresciuta nella scena hardcore punk a San Diego, in California. Ha trovato la sua casa nel metal e da allora è stata ovunque nella scena. Potresti averla vista strisciare nel backstage, nel FOH e negli studi musicali negli Stati Uniti e in Europa. È un volto familiare nel backstage, ma scrivere canzoni e esibirsi dal vivo sono la sua passione ed è pronta a prendere il suo tanto atteso posto sul palco.
Willa Rose Ashley è una chitarrista cresciuta a Los Angeles nata in una famiglia dell'industria musicale, con una chitarra in mano. Suo padre ha lavorato con Blink-182, New Found Glory e BB-King. È cresciuta nel backstage degli spettacoli pop punk. Dopo aver impiegato alcuni anni per piangere la morte di suo padre, è pronta a tornare nel settore che l'ha cresciuta e a entrare in contatto con le persone che considera una famiglia.
web links:
https://www.facebook.com/threetimesroyal
https://www.instagram.com/threetimesroyal/
english version:
Three Times Royal is a multinational hard rock band based out of Los Angeles, CA. They are releasing their debut single "Do You Know What It's Like?".
Three Times Royal was inspired by the hard reset of 2021. They create a cathartic experience of a checkered past and satisfying stories of femme fatales. The project features blood-curdling screams, strong pop melodies, fresh hooks and power driven instrumentals.
"Do You Know What It's Like?" is about being absorbed by an internal monster. The single expresses an ponginet view of substance abuse. The subject struggles between being a villain and being a victim of their own story. Who will help save the emotional impetus of a drowning addict? Do you know what it's like?
"Death is not the greatest loss in life. The greatest loss is what dies inside of us while we live." – Norman Cousins
Single review:
Iris Goessens immediately takes the stage with her screams on these very groove metal riffs. Then there are electro inserts that enrich the sound. Then comes the chorus with the clean singing to arouse a lot of appeal. One more verse and one more chorus. Here comes the bridge / breakdown, so violent. And the song ends with chorus and other electro sounds.
A song between metalcore and gothic metal, a song that unleashes a great appeal thanks to the charisma of Iris.
As for the sound, I seem to hear a sort of mix between certain Infected Rain, Lacuna Coil of recent years and Iris's past band, the Spoil Engine.
Three Times Royal seems to have found his style right away, already on their debut single … the future looks bright for this band … !!
Biography:
Vocalist, Iris Goessens has acclaimed success in Western Europe for her work in Spoil Engine. She has been praised by media outlets for her screaming range and exciting stage presence. Bassist, Mayson Ivy grew up in the hardcore punk scene in San Diego, CA. She found her home in metal and has since been everywhere in the scene. You may have seen her creeping around the backstage, FOH and music studios in the US and Europe. She is a familiar face backstage but songwriting and live performance is her passion and she is ready to take her long awaited position on stage. Willa Rose Ashley is a LA raised guitarist born into a music industry family, with a guitar in her hand. Her father worked with Blink-182, New Found Glory and BB-King. She grew up backstage at pop punk shows. After taking a few years to grieve the passing of her father she's ready to return to the industry that raised her and connect with the people who she considers family.
web links:
https://www.facebook.com/threetimesroyal