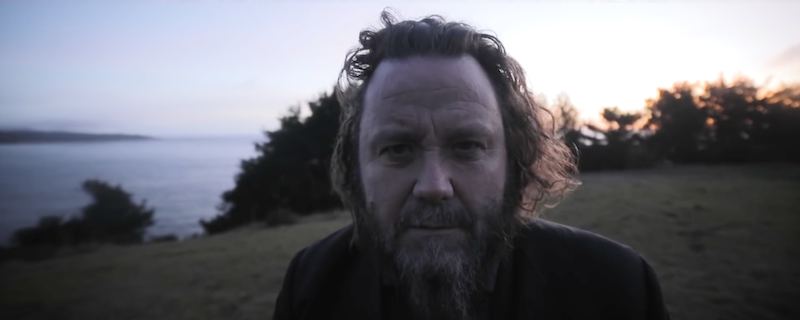 THE INSPECTOR CLUZO: WE THE PEOPLE OF THE SOIL è il nuovo video che anticipa l'album omonimo
WE THE PEOPLE OF THE SOIL, un inno elettrico per dichiarare la propria appartenenza alla cultura agricola, fil rouge della musica e la vita del duo francese. Dalla loro fattoria Lou Casse, vera e propria Musa del loro processo creativo, Malcom e Phil festeggiano così il decimo anniversario della band, ad oggi uno dei progetti francesi più conosciuti all'estero, con oltre 1000 concerti in più di 52 nazioni.
La storia del gruppo è raccontata dal documentario Rockfarmers di Yan Sourigues, che spiega come i The Inspector Cluzo riescano a conciliare vita agricola e vita da rockstar, realizzando le proprie idee in un'economia locale aperta al mondo e al prossimo. Per la band è impossibile scindere la musica dalla cultura agricola: le radici delle canzoni s'intrecciano a quelle delle loro coltivazioni, biologiche e attente ai principi di salvaguardia ambientale.
'We The People Of The Soil', in uscita il 26 ottobre 2018 non poteva che essere dedicato ai veri ecologisti, cioè chi lavora la terra giorno per giorno, con fierezza e umiltà allo stesso tempo: loro, the people of the soil.
The Inspector Cluzo arriveranno in Italia per un'unica e imperdibile data, l'11 dicembre al Fabrique di Milano, in apertura ai Clutch.
CREDITS
Produced by La Tostadora Producciones.
Directed and editing by Lorenzo De la Maza A.
Cinematography and Color Correction by Alan W Labbé.
Field Producers: Felipe Mundaca, Tristan Leouek, Camila Mellado. Starring by Celzo Hernandez, Sylvia Gutierrez, Osvaldo Vera, Jose Luis Vera, Juan Toledo, Ruka Lelbun.
Special Thanks: Claudia Pereira, Sebastián Perez, Camila Mellado, Angélica Vargas, Angela Jarpa, Francisco Vielma.
Composed and performed by The Inspector Cluzo Produced, Recorded and Mixed by Vance Powell.
www.facebook.com/ticluzo/ 
www.instagram.com/theinspectorcluzo_loucasse/