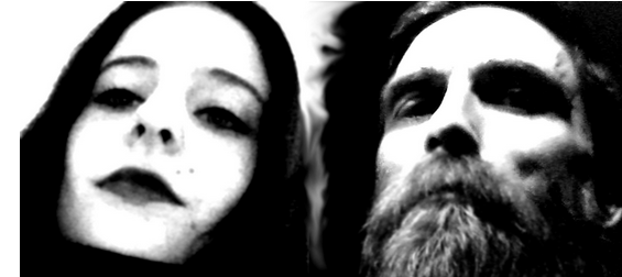 >>I LETHE presentano dettagli ed artwork di "The First Corpse On The Moon"
Tor-Helge, mente dei LETHE, lo ha definito "un'istantanea nel tempo". Insieme alla talentuosa Anna Murphy (CELLAR DARLING, ex-ELUVEITIE) dipingono su "The First Corpse On The Moon" scenari musicali malinconici, introspettivi ed eterei che vedranno la luce via My Kingdom Music il prossimo 24 Febbraio.
L'album, mixato dalla stessa Anna Murphy e masterizzato da Marco Jencarelli presso i Soundfarm Studio, presenta un artwork fantastico opera dell'artista Rumeno Costin Chioreanu (già all'opera per Arcturus, At The Gates, Spiritual Beggars, Grave, Arch Enemy).
Ecco la tracklist: 1. Night – 2. Inexorbitant Future – 3. Down Into The Sun – 4. My Doom – 5. Teaching Birds How To Fly – 6. The First Corpse On The Moon – 7. Snow – 8. Wind To Fire – 9. With You – 10. Exorcism
Un contributo davvero importante è stato offerto da special guests eccezionali come Eivind Fjøseide (ATROX, MANES) alle chitarre; Fredy Schnyder (NUCLEUS TORN, ELUVEITIE e TRIPTYKON) al piano; Tor Arne Helgesen (ATROX) e Rune Hoemsnes (MANES) alla batteria; Asgeir Hatlen (MANES) alla voce; K-Rip rapper in una song; Shir-Ran Yinon (ELUVEITIE) al violino; Ivo Henzi (CELLAR DARLING) alle chitarre e pochi altri.
Aprite la vostra mente ad un profondo shock musicale al confine di diversi approcci artistici che vanno dal Doom all'Avantgarde Metal, dal Trip-Hop all'Electro-Pop fino all'Experimental music.

Siti ufficiali:
– MY KINGDOM MUSIC: www.mykingdommusic.net *
www.facebook.com/mykingdommusic.label
– LETHE: www.facebook.com/LetheProject