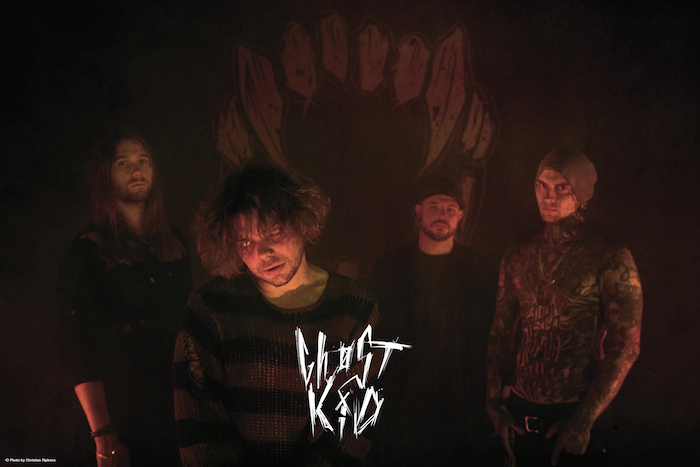 GHØSTKID feat. Marcus Bischoff of Heaven Shall Burn – SUPERNØVA (OFFICIAL VIDEO)
GHØSTKID è il nuovo progetto di Sebastian "Sushi" Biesler, ex-membro nonché fondatore di Eskimo Callboy accompagnato da Steve Joakim alla batteria, Danny Güldener alla chitarra e Stanislaw Czywil (To The Rats And Wolves) al basso.
Il quartetto tedesco presenta oggi "SUPERNØVA", il nuovo singolo che vede la partecipazione come guest vocal di Marcus Bischoff, cantante degli Heaven Shall Burn. Il video è stato realizzato da Mirko Witzki e Timo Krahl:
"SUPERNØVA" e il precedente singolo "START A FIGHT" sono una piccola anticipazione dell'omonimo disco di debutto in arrivo il 13 novembre 2020 su Century Media Records. L'album è stato co-prodotto da Phil Sunday e prodotto dal famoso produttore Sky van Hoff (Rammstein, Emigrate etc.).
Artwork e tracklist dell'album:
1. FØØL
2. START A FIGHT
3. SHARKS
4. DRTY
5. THIS IS NØT HØLLYWØØD
6. YØU & I
7. SUPERNØVA
8. CRØWN
9. CØLD WØRLD
10. ZERØ
11. THIS IS NØT HØLLYWØØD